About HOMER
HOMER is a robust, carrier-grade, scalable SIP Capture system and Monitoring Application with HEP, IP Proto4 (IPIP) encapsulation & port mirroring/monitoring support right out of the box. HOMER has thousands of deployments including notorious industry vendors and large network providers worldwide, and is ready to process & store insane amounts of signaling with instant search, end-to-end analysis and drill-down capabilities for ITSPs, VoIP Providers and Trunk Suppliers using SIP signaling.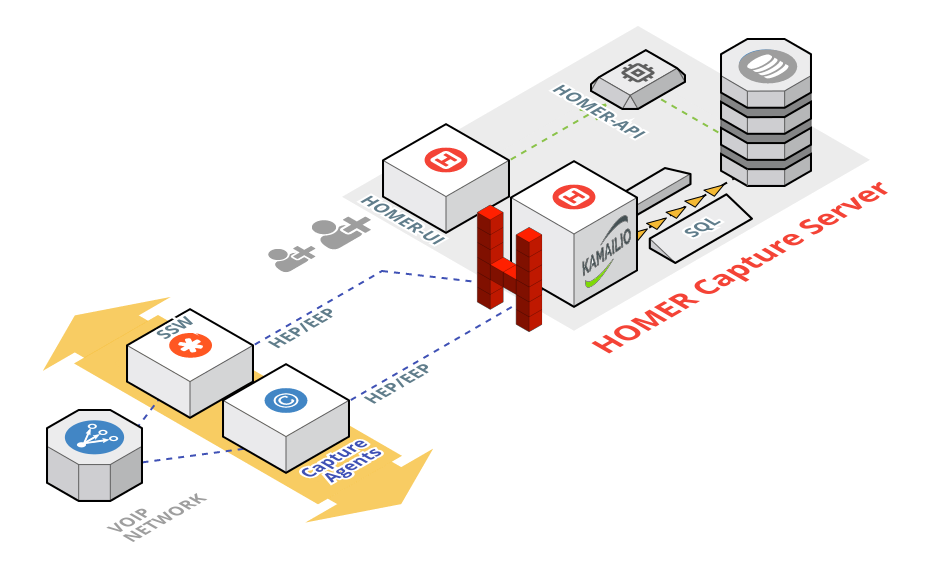 Capture Node
Role: Collects/indexes mirrored packets and statistics
---
Based on sipcapture module for industry standard Kamailio/OpenSER/OpenSIPS comes with powerful fine-tuning and filtering options, flawlessly handling millions of packets per node/hour and billions of database records.
Capture Agent
Role: Captures/forwards packets to capture node
---
Native HEP capture agents are supported
out-of-the-box
in Kamailio/OpenSER, OpenSIPS, FreeSWITCH, Asterisk
Any other platform supported via Homer's universal
Capture Agent
with HEP3 & Filtering for total flexibility